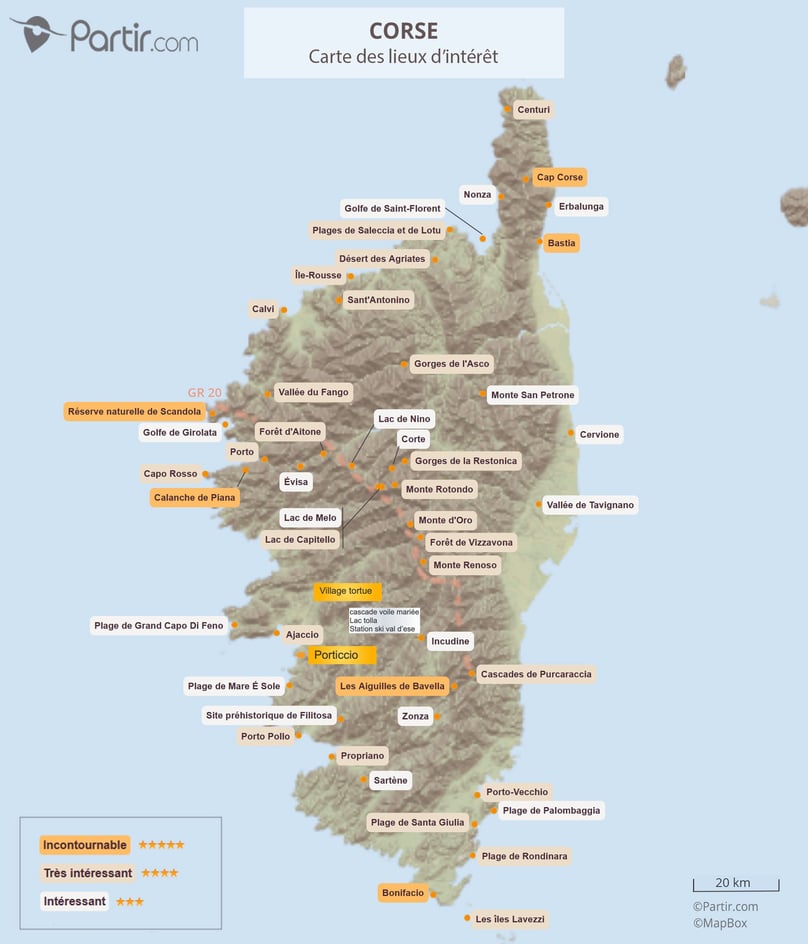 Séjourner à Porticcio, permet dans la journée de visiter le nord, le sud, ou l'autre côté de l'ile

Nord de l'ile:
Le Cap Corse, Saint Florent, l'ile Rousse et Calvi
Au centre:
Ajaccio et son musée, Scandola, Porto, Calanche de Piana, Vallée de la Restonica, Forêt Vizzavona et la rivière, Val D'èse et sa station de ski offrant un belvédère sur la Corse
Plus au sud:
Aiguilles de Bavella et Bonifaccio
Proches de Porticcio:
Le plus grand village de tortue d'Europe, la cascade du voile de la mariée, le lac de Tolla, La station de ski val d'èse, le pénitentier de Cauro, le musée Napoléon à Ajaccio
Partout sur l'ile, des plages incroyables, des randonnées et les animaux semi sauvages (sangliers, vaches, ânes) ou partez à la recherche des chamois, aigles etc.
La nourriture corse particulièrement reconnue pour son jambon (Lonzo et Coppa) et ses fromages Brebis et chèvre sans compter le poisson et la langouste.
Toute personne qui a visité la Corse, y reviendra, je vous l'assure !
Olivier Demoly Lanfranchi
Staying in Porticcio, allows you to visit the north, the south, or the other side of the island during the day
North of the island: Cap Corse, Saint FLorent, Ile Rousse and Calvi
In the center: Scandola, Porto, Calanche de Piane, Restonica Valley, Vizzavona Forest and the river, Val D'èse and its ski resort offering a belvedere over Corsica
More to the south: Needles of Bavella and Bonifaccio
Close to Porticcio: The largest turtle village in Europe, the waterfall of the veil of the bride, the Tolla lake, the Val d'èse ski resort, the Cauro penitentiary, the Napoleon museum in Ajaccio etc
Everywhere on the island, incredible beaches, hikes and semi-wild animals (wild boars, cows, donkeys) or search the chamois, eagles etc.
Corsican food is particularly known for its ham (Lonzo and Coppa) and its sheep and goat cheeses, and of course the fresh local fish and lobster.
Anyone who has visited Corsica will come back, be sure of that!