Disponibilités et tarifs 2023/2024
Les locations ont lieu du samedi au samedi. Néanmoins suivant les périodes et les demandes, je peux accepter des séjours plus courts. En vert disponible, en rouge complet, en orange possible disponibilité me contacter.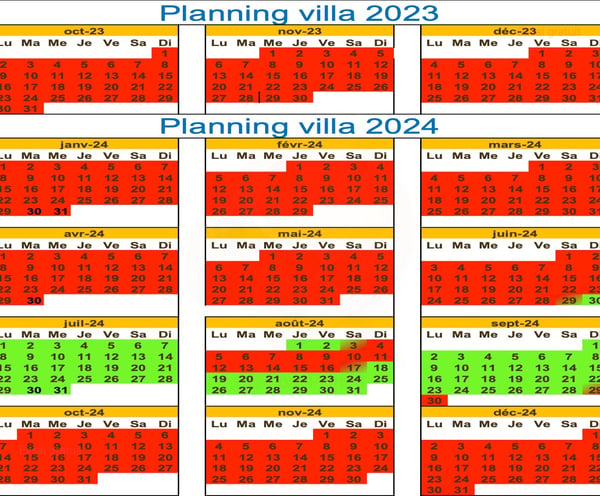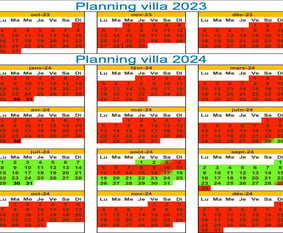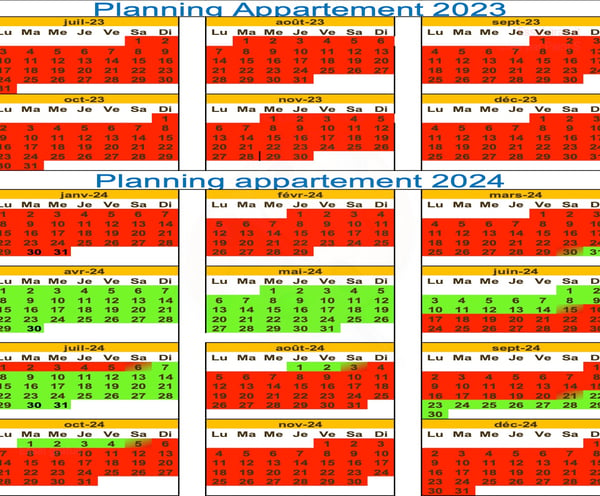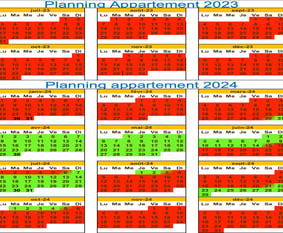 Prix location à la semaine
Location de linge via une société externe, Linen rental
Il est possible de louer du linge (société externe). Les draps pourront être déposés dans le logement avant votre arrivée. Tarif 2022 ci dessous.
It is possible to rent the necessary linen for beds, towels or beach towels. The sheets can be put in the villa before your arrival and collected at your departure by an external company.